If you're reading this blog post, it's probably because you got linked to it in an e-mail we sent you so that you could find out more. And that's exactly what this page is for.
We want to earn a friendship and relationship with your club for years to come
and always be there to
sponsor and support
you guys as we all grow together. So hit us up, let's work together this year, and let ELEVATED make your club's apparel. It has been a goal of ELEVATED's for a while now to really immerse ourselves in the culture of Collegiate Action Sports. The idea first came when we moved our brand from Northwest Montana to Los Angeles in 2010, ironically, right after I (Machi Block) graduated from college myself. We were new to Southern California and we wanted to find a foothold for the brand so that we could continue to grow and reach new audiences. That foothold came first from Alliance Wake pointing us toward Arizona to get involved in the AWA Wake Scene, which we did for a year or so. And shortly after, we began meeting some awesome kids like Ryan Platt, RJ Pabon, and Greg Crusco from ASU WakeDevils, and also Jen Barth, Drew Glickman, Matt Tonne, Ben Hernstedt, Brock Schall, Cole Catanaeo, and a few others from Sac State Wake. We quickly began to realize that there was a thriving community of riders throughout the nation on the collegiate level. Before long we were sponsoring the Collegiate Wake Tours, showing up to every event we could, and beginning to set our sites on working with, and being a resource to, ever collegiate action sport club out there. It started with wakeboarding, but quickly expanded to Snowboarding and Skiing clubs, Surf Clubs, Skateboard Clubs with the Collegiate Skate Tour, BMX and Motocross clubs, and more. So here we are a few short years later, one of the fastest growing brand in the action sports market. We've got our solid foundation in the industries we love and support, and we work hard to form friendships with new athletes, clubs, and chill kids across the world. Our mission still stands. We want to be a resource to your club.
If you need custom screen printed apparel
made, whether hoodies, t-shirts, tank tops, etc... we've got just the program for you. Let us make you and your club the most comfortable shirts you could ever own, and let us hook you up with some fresh ELEVATED clothing gear as well to get you rocking our brand and seeing why our reputation has developed the way it has. Check below to see some examples of collegiate action sports clubs we've printed for: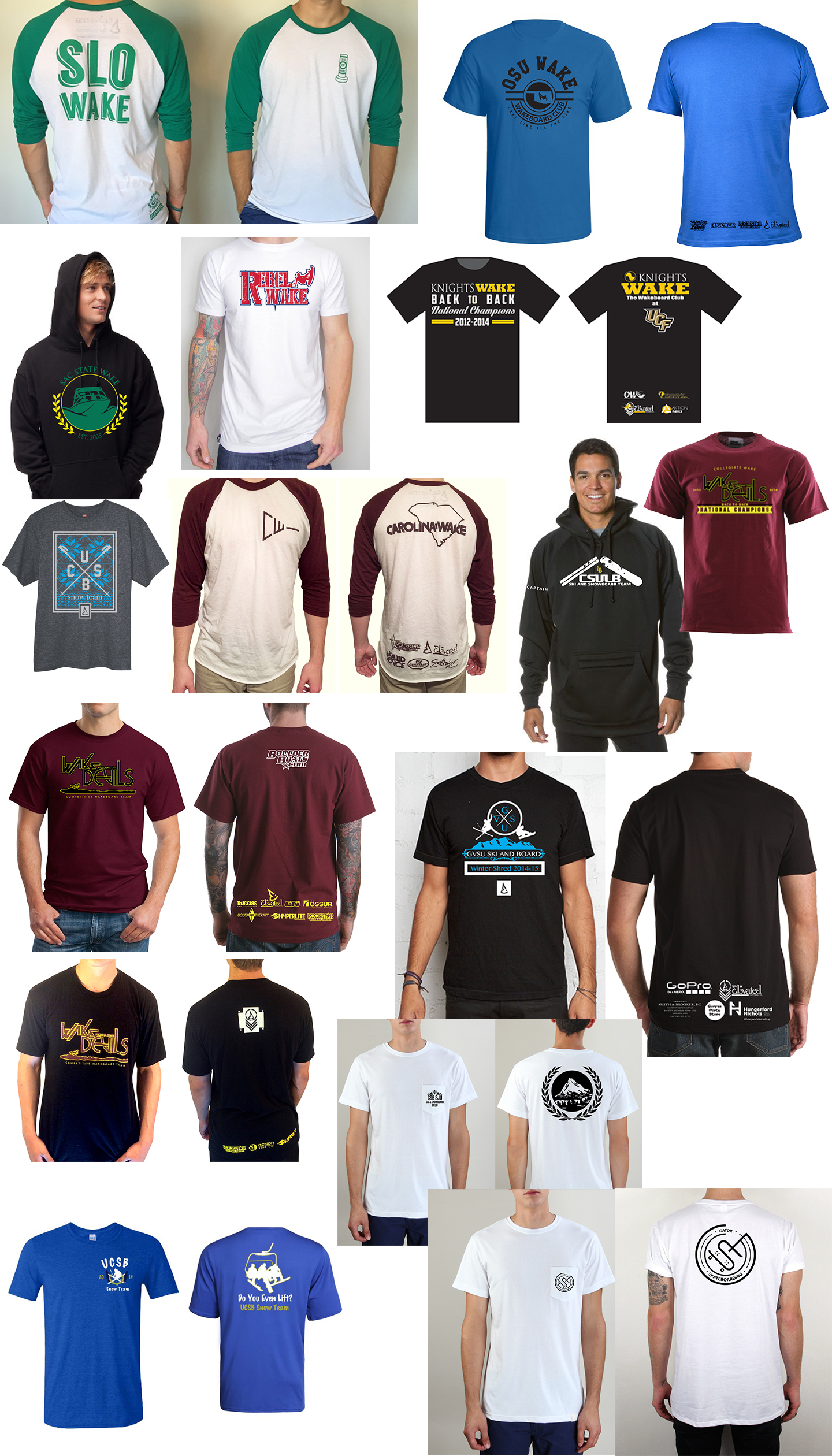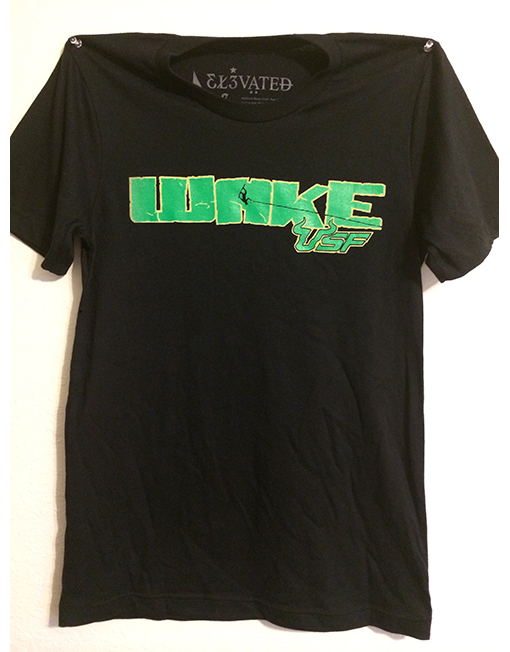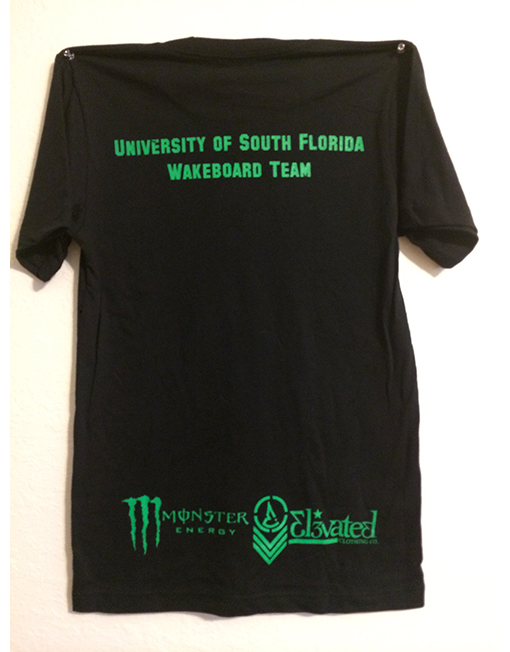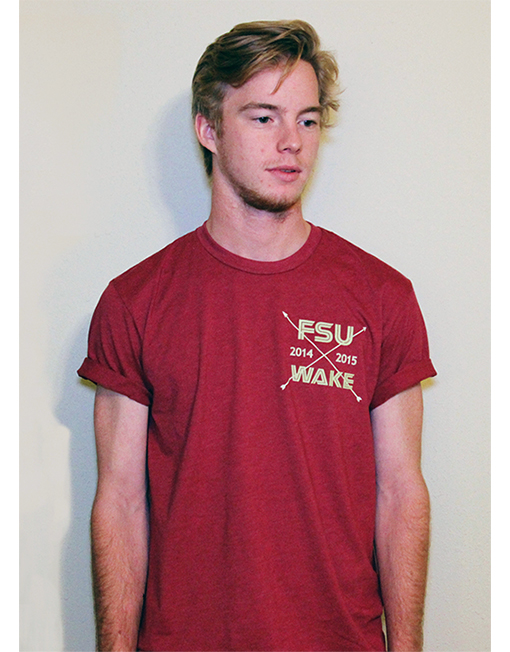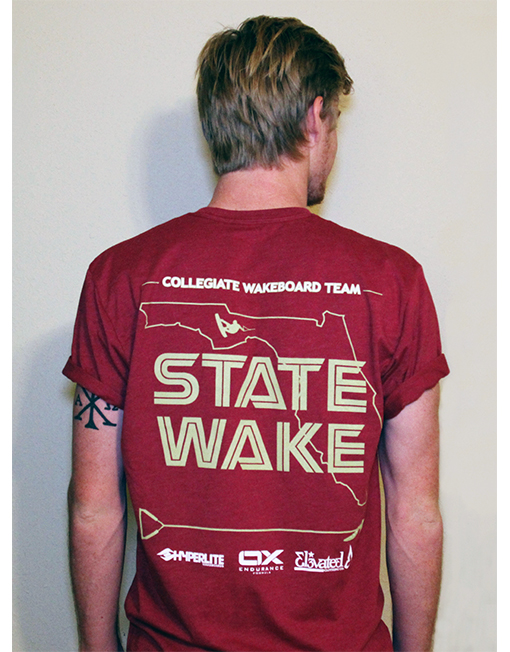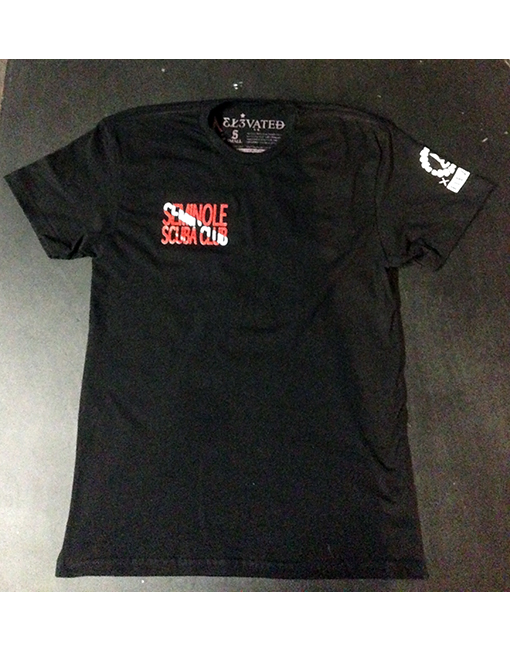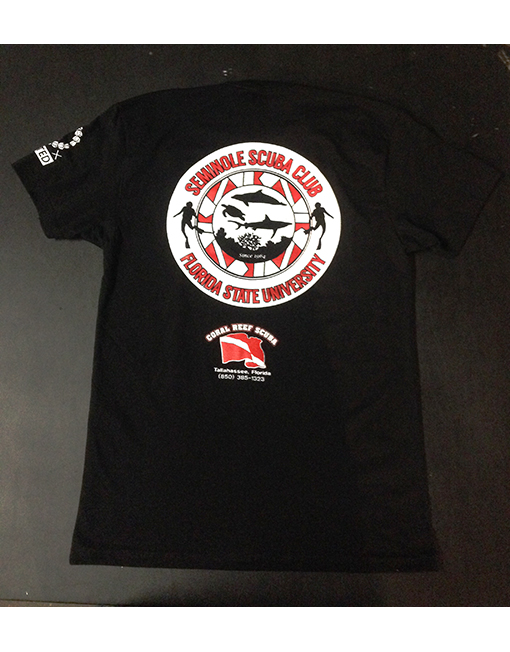 Additionally, if your team needs custom jerseys made we love to help with that as well and have an incredibly high-quality manufacturer: