Great Brands Aren't Born... They're Built Over Time - New Elevated Clothing Website Launch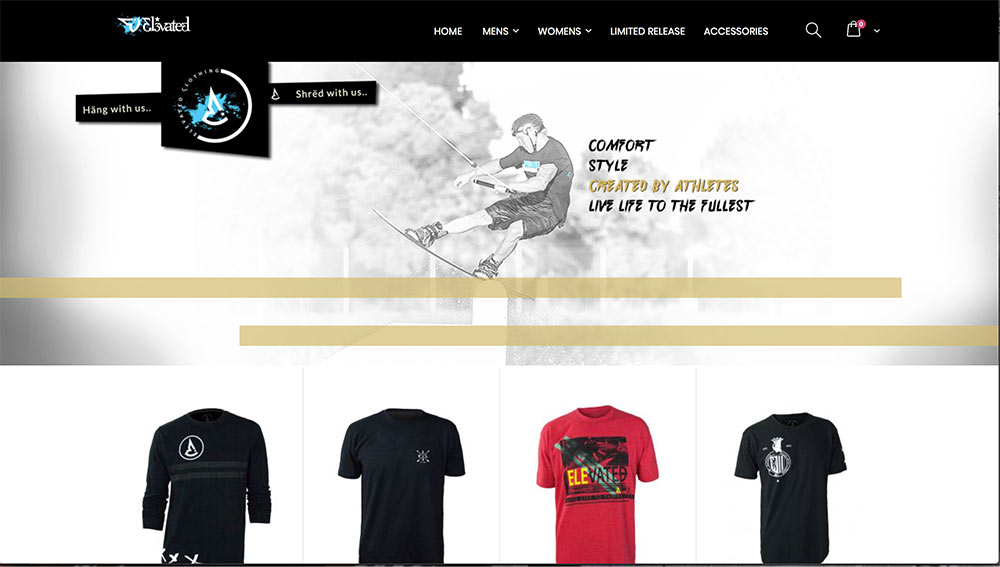 Great Brands aren't born, they're built over time, and at Elevated Clothing we've created one heck of a brand! We're proud to announce the launch of our brand new website for Elevated. Centered around Wakeboarding, Snowboarding, Surfing, and Streetwear, Elevated Clothing has long been a staple in the Independent Clothing Industry. And now, more than ever, we're proud to bring our our brand new line or products and fully re-designed website.

As in any industry, but especially in boardsports fashion and apparel, it's important for a company to stay current and consistently redefine themselves while remaining true to their core values. From time to time it's worthwhile to step back, hit the pause button and recollect/redefine. We've worked really hard to re-center around what has always been most important to us at Elevated. That's unique designs, incredibly high quality products, and more than everything else, strong mission, purpose, and impact on the community and culture around us through the people we connect and build with. So we unplugged a little over the last year, took some time to really get back to what has traditionally driven and defined us as a brand, and now here we are, back in full swing with a brand new look and feel and even more purpose and passion for what Elevated represents.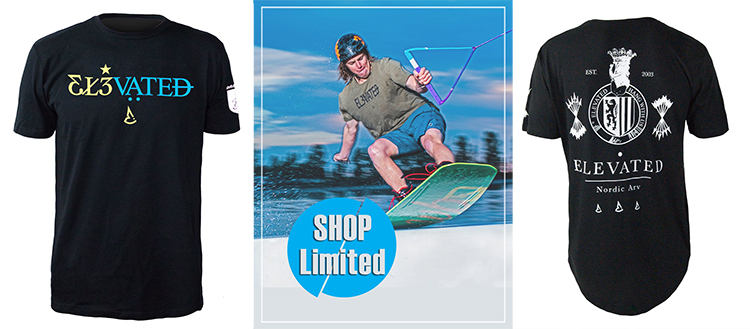 We invite you to explore our new line of men and women's boardsports products, and stick around with us over the coming months as we continue to add to and expand our offerings. As we look to the future of Elevated Clothing, we'll consistently be pumping out fresh new looks, new products, and great deals for our fans and customers. Its our aim to frequently bring you something new to the website several times a month so that you always have access to the latest and greatest from our brand. We're excited to tackle this next year with even more drive, impact and commitment to excellence than ever before. At Elevated Clothing, we've always been proud of the fact that we have the most comfortable, best fitting, and highest quality apparel products for the actionsports and boardsports market. If you've been our customer in the past and tried out our shirts/hoodies, etc... you know exactly what we're talking about. And we're as committed as ever to continue on with that same premium quality, uniqueness, and innovation in action wear. And while our clothing has always been top of the line, we knew we could make some significant improvements to our customer service and order fulfillment process... so along with our new website launch, we've set out to fix all of the bottlenecks in our ordering/shipping process. We'll be the first to admit that it's hard as an athlete run independent company, but it sure has been fun and we're always dedicated to improvement. Our biggest aim in workflow is to offer our customers an ever improving experience with our brand. We knew we needed to improve our fulfillment and so we took this last year to create a faster, more streamlined process, and We're proud to announce that we've done just that!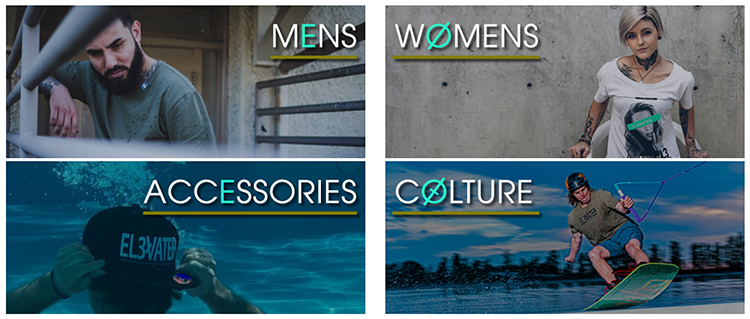 We've expanded our production process and have teamed up with a trusted partner to take Elevated's order production and fulfillment to the next level. And while we always want to keep that hands-on organic process of creating our own apparel custom for our customers, there is now a streamlined, simplified process ensuring faster product production and shipment on all orders, and we can't wait to get you rocking the new products quicker! At the end of the day, we exist as a brand for you! We love you: our fans, friends, family, and customers. Without you there would be no Elevated! We sincerely hope that you love our new site, our new products, and our new process to get you your gear quicker! So check out our new site, shop our new products, and Live Your Life To The Fullest! Make sure to sign up for discounts, first-looks, limited edition releases, and more!