Swedish Wakeboarding Lucas Only Event This sweet little edit just dropped of the Lucas Only wakeboarding event held in Västerås Cable Park in Sweden. ELEVATED Clothing team rider Christian Forssten can be seen throwing some massive hammers off the kicker from up above. You've gotta love those drone shots. The event looks like it went off pretty well overall, with a large number of spectators turnout out to cheer on the riders and soak in the Swedish Summer Sun.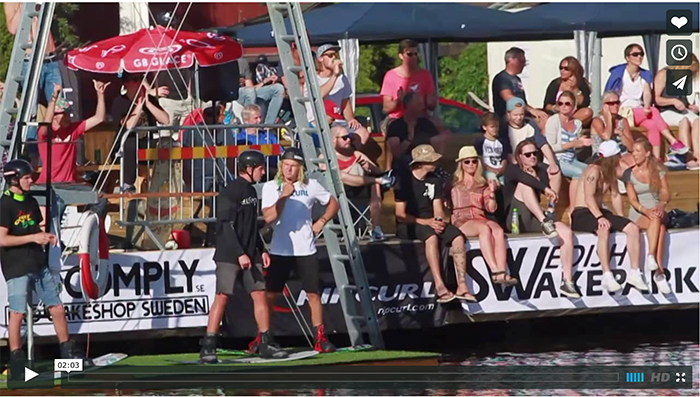 Here's a rider list and a little blurb of information from the Vimeo page of Nils Heuman: Video from a cable Wakeboard competition held in Västerås Cable Park. Really nice event and some great riding from kids up to the old guys. I didn't plan to film so didn't bring my tripod and only filmed some random shots during the day. This was the first time I joined the masters division for competing and it turned out well with a first place =) Results: Open William Klang Ken Ekblom Johansson Christian Forssten Masters Nils Heuman Jonas Ströberg Kristoffer Lillbacka Intermediate Joakim von Eriksson Albin Randow Fredrik Bengtsson Boys Marcus Öhrberg-Nyberg Hugo Randow Fabian Öhrn Girls Melanie Staff Clara Dandell Lena Pettersson Skate Oskar Gejler Fredrik Blomqvist Susan Larsson
Lucas Only 2015 from Nils Heuman on Vimeo.