Hiring a band is an ideal way to create excitement and atmosphere for the wedding of your dreams. A live performance literally sets the stage and fuels the theme of your night. You are basically hiring someone to put on a private concert, the kind of event that people keep their tickets for as mementos. This is a great way to provide, not just music for dancing, but entertainment for everyone in attendance. If you have decided to bypass a CD spinning DJ and hire a band, the next step you need to take is determining how to find the band that best suits your needs. Many different styles of bands are available. Pop and Rock

Are you
ready to rock and roll?
Rock bands vary from classic rock to 80s hair bands to modern hits. Hire a band that covers a specific band's music or one that is capable of a wider variety. Take your family and friends into consideration when choosing a rock band. If you are planning an event with a large crowd in a similar demographic it may be possible to hire a niche band, but an event with a variety of ages and musical tastes may require a more diverse performing group. Motown, Soul, and Disco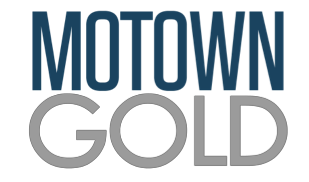 If you are setting a specific tone for the theme of your event, a
Motown, soul, or disco
group can go a long ways toward creating the appropriate atmosphere. Inject a little bit of the unexpected for your guests who may be weary of the typical entertainment and music at big events. Karaoke
A music loving, outgoing crowd will love the availability of
karaoke at your wedding reception.
Let your guests provide each other's entertainment as they belt out their favorite songs. For a unique and interactive form of entertainment, a karaoke band can provide live music and allow guests to live out their fifteen minutes of fame. Acoustic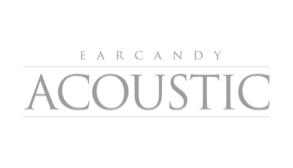 An acoustic performance can set an intimate ambience for your event.
An acoustic band
can also provide the benefits of live music for a smaller percentage of your budget than a full band. They are ideal for venues that have volume restrictions since they perform without the plethora of sound equipment that most bands employ. Jazz

A
jazz band can create a sophisticated, vintage atmosphere.
They are capable of providing high energy or soft, classy music for quiet moments. Do not worry that jazz bands are only appropriate for audiences of "a certain age." You may be surprised at how much fun people of all ages will have
practicing their swing style dancing
. After all, they may appreciate a wedding reception where they do not have to hear the Macarena. Instrumental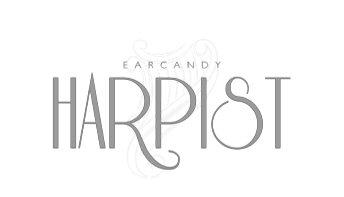 If you are looking for entertainment that can fade into the background rather than be the focus of the night,
an instrumental ensemble may perfectly fit your needs
. A band can create atmosphere, even if you are not looking to get people out on the dance floor. For music during a meal or cocktail hour – anytime you would like to avoid awkward silence but do not need blasting sound – hire an instrumental group. If dancing the night away is not a part of your plan but you would still like music, an instrumental group provides the perfect solution. Now you know what type of band you are looking for. Here are the steps to follow to find and sign the perfect band. 1.
Begin your search at least six months before the wedding date
. The best groups will be booked well in advance, so start early. A year early is even better if possible. After all, do you really want to hire the group that has openings available next weekend? 2. Determine what type of band you would like to hire. After considering the information discussed above, determine whether your choice will work with the theme, venue, and audience at your event. You may even want to consider the visual effect the band will make once they are set up. 3. Budget appropriately. You are hiring professional musicians not a garage band or college kid with a CD player. Expect to pay them an hourly wage similar to what you would pay other degreed professionals. 4. Use an entertainment agency. If you are hesitant about auditioning bands and making that final decision, or you still don't even know where to start, hire an entertainment agency to make suggestions, help you chose performers, and guide you through contract details. The entertainment agency will have experience and established relationships with the bands that they work with and can guarantee their quality. 5. Consider how the
band will work with the flow of the festivities
. As you plan the details of the wedding day, you can schedule their breaks during times like the cutting of the cake, toasts, or throwing the bouquet. Having a live band does not mean that you must tolerate awkward silent moments. A little coordination will go a long way. 6. Discuss your playlist. Make sure that the band you are considering can play all of your must have music and listen to their suggestions. Based on their vast experience, they may have some great ideas that you would not have come up with on your own. Do not forget about the break playlists as well. Most bands will play digital music during their breaks to avoid any unwanted silence, so this is a great opportunity to play something that is not part of the band's repertoire. 7. Prepare for logistics. If you are using an entertainment agency, they will handle this step for you. Make sure that your venue is ready to fill the needs of your band in terms of power, space, and stage set up. Schedule the band's set up time when it will not distract from the event. 8. Lock them in. Once you have fallen in love with a band, get the contract signed. Reluctance, wondering whether another act is as good or can be hired for less, can cause you to lose your first choice. 9. Plan to tip. If you are happy with the work of your band, tip them for their hard work and provide them with recommendations. Make sure that you have shown your appreciation for them with beverages and dinner as well. Hiring a band for your wedding reception is one of the biggest impact decisions that you will make. Few things will go as far in terms of setting the atmosphere that you are looking for and creating energy in the room. By researching and auditioning bands and using an entertainment agency, you can guarantee that your wedding will be an event that your guests remember with a smile for years to come.